About David Beckett, Esq.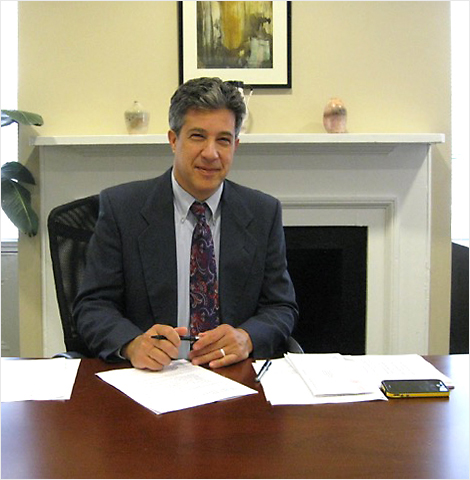 David Beckett has extensive experience in the field of labor and employment law, representing individuals and organizations. Before founding this law office, he was a partner at Mets, Schiro, McGovern in Iselin, New Jersey, and at Szaferman, Lakind in Lawrenceville, New Jersey.
For more than 25 years, Mr. Beckett has provided representation to clients ranging from litigating disputes to providing legal advice, negotiating and drafting agreements, and strategic counsel. Mr. Beckett has represented clients in matters involving discrimination, whistleblowing, overtime and compensation, as well as providing solutions that resolve labor and employment disputes and issues or that set workplace conditions to avoid such disputes.   
With a proven record for successful negotiation and a knack for resolving intricate labor and employment disputes, Mr. Beckett has negotiated collective bargaining agreements and successfully litigated and resolved grievances, arbitrations, and unfair labor practice cases. He is a seasoned litigator who has prevailed in jury trials involving employment discrimination and contract claims, and successfully litigated violations of overtime provisions under the Fair Labor Standards Act. Mr. Beckett has successfully represented clients before administrative agencies including the New Jersey Public Employment Relations Commission, the Civil Service Commission, and the Office of Administrative Law, as well as in State and Federal courts.
In his capacity as Director of the Office of Employee Relations in Governor Jon S. Corzine's administration, Mr. Beckett counseled the Governor on labor issues and negotiated and enforced labor agreements between the State and the State's 50,000+ public employees. He worked to develop and implement reforms, including a mediation program and procedures aimed at reducing delays in the processing and resolution of disciplinary matters involving law enforcement officers, fire fighters, and civilian employees.
Mr. Beckett is a graduate of the University of Pennsylvania and was awarded his Juris Doctorate from the University of California, Los Angeles. Upon graduation, he began his career as a Law Clerk for the Honorable Alan B. Handler, a Justice of the New Jersey Supreme Court. Mr. Beckett has taught courses in labor and employment at the Union Leadership Academy at Rutgers University, and has spoken on topics ranging from workplace rights to health benefits reforms.